TIR WASHES
Citronex truck washes are the only network of truck washes in Poland, which consists of eleven facilities located near the Polish-German border, at the most important communication routes.
We have been gaining experience on the market since 1998, constantly improving the quality of the offer and expanding the area of operation.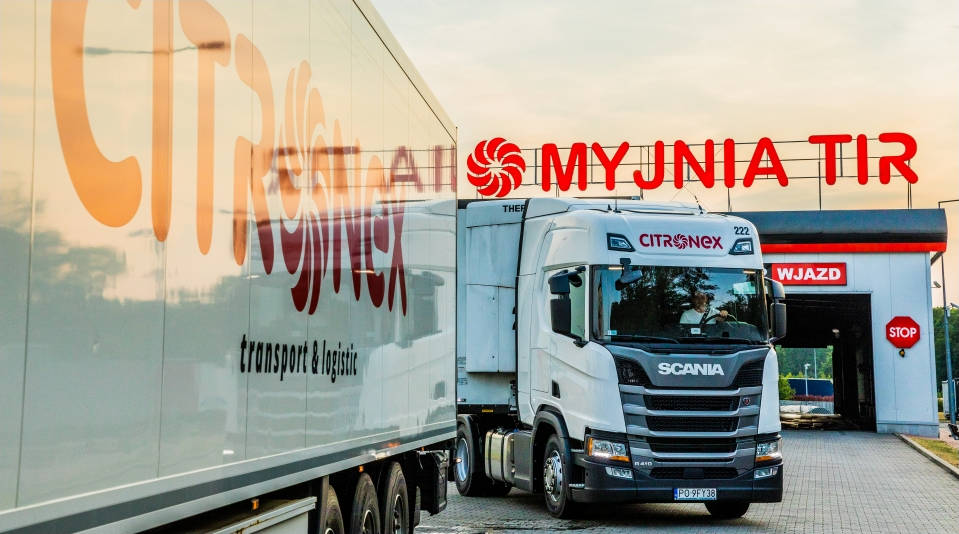 11 facilities - the only one
truck wash network in Poland

34 tunnels

Biodegradable
certified chemicals

Open 24/7

Cashless settlements

Fleet offer – free card
and access to the online
fleet application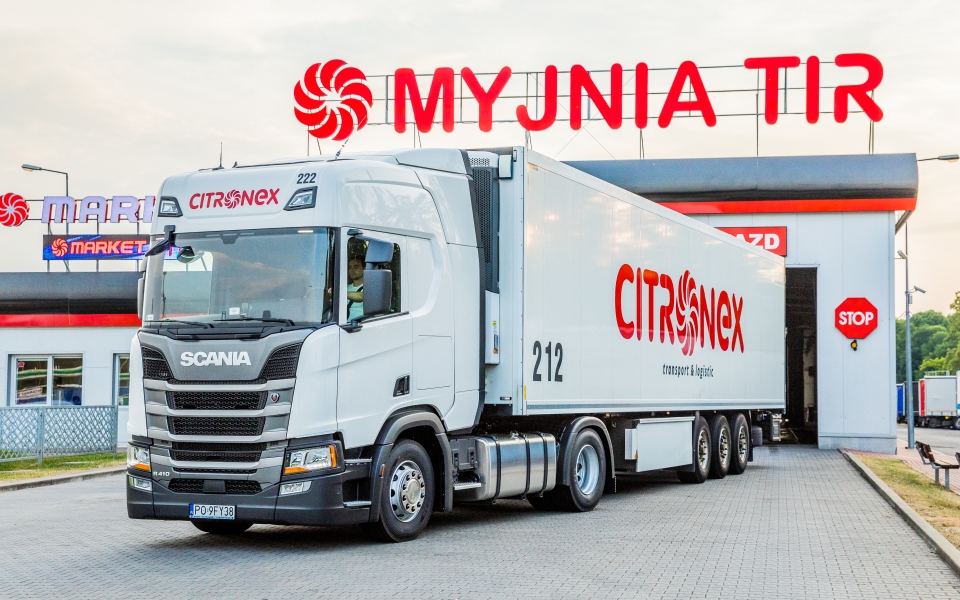 Offer for business
Citronex truck washes are located near the western border of Poland, thanks to which our customers enter Germany in clean vehicles, in accordance with applicable regulations and thus avoid unnecessary stress and possible financial penalties. Our facilities are located near all major border crossings with Germany: on the A2, A4, A6, A18 motorways and roads number 92 and 94.
We have prepared exceptional prices for companies that are customers of our Dyskont Paliwowy petrol stations. We provide additional benefits to clients who decide to conclude an agreement with a deferred payment deadline. In addition, we offer the ability to pay with all the most popular fuel cards: DKV, UTA, ROUTEX, E100, Rosneft, EUROSHELL, CITRONEX.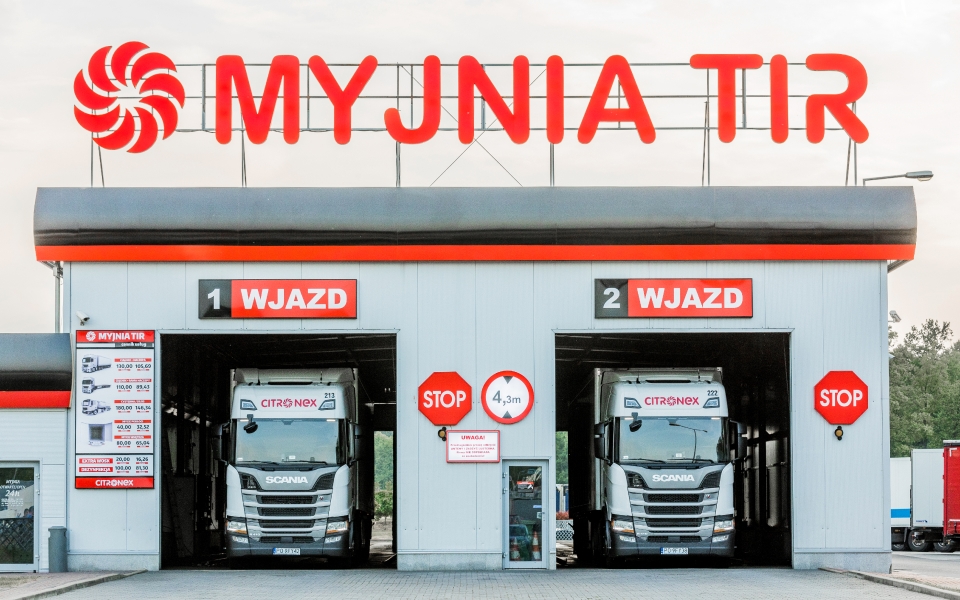 Why us?
In Citronex truck washes, we use the most modern Kärcher washing gates, operated by eprofssionally trained employees.
We use the highest quality, biodegradable cleaning chemicals. We care about the natural environment. All our facilities are equipped with biological water treatment plants, through which it circulates in a closed system. Only rinsing is carried out with running water.
Truck washes comprehensively respond to the needs of transport companies by offering:
34 tunnels available to drivers around the clock,
monitoring in all halls,
payment without VAT for customers eligible for settlements on the basis of 'NP' levels, i.e. not subject to tax in Poland,
additional services (tire service, tarpaulin repair, tachograph service) in selected locations,
additional services in most locations - supermarkets, parking for dozens of sets, exchange offices, TollCollect, showers.