TRANSPORT AND FORWARDING
Citronex is one of the largest companies operating on the freight market with over 300 semi-trailers in continuous movement.
We have been employing a permanent team of experts since 1988. They are using their skills, knowledge and experience to help our partners to achieve better and better results. With a modern fleet that meets Euro 6 standards, tractor units powered by LNG and an innovative cargo securing system, we provide services throughout Europe, guaranteeing on time delivery and security of supply.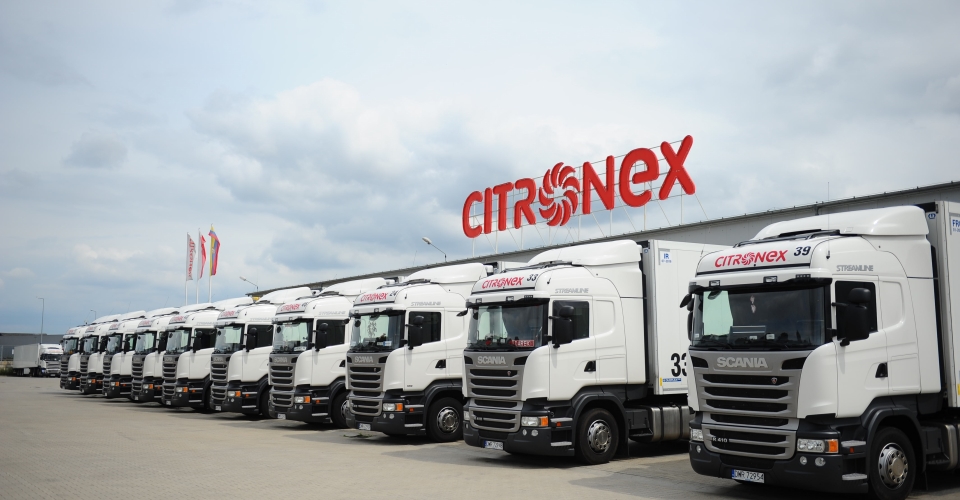 Over 300 sets
in Euro 6 standard

Over 40 million kilometers
driven annually

24/7 monitoring of
semi-trailer's route and instant
contact with the driver
in real time

Over 350
professional drivers

Own business ecosystem
assure most
advantageous financially
and qualitatively
transport for customer

Over 30 years of experience
in domestic
and international transport
– since 1988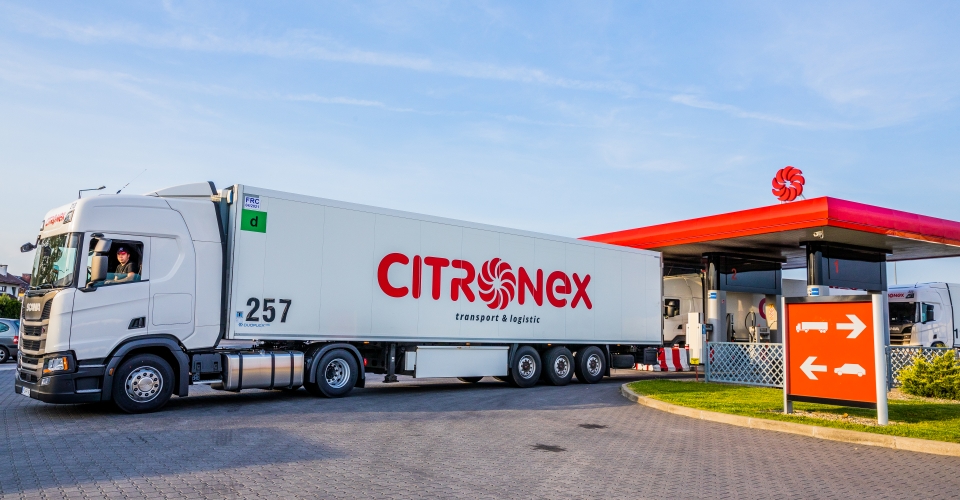 Offer
Our offer includes comprehensive service for the transport of goods. Regardless of where the goods are picked up and delivered, our goal is always the same - meeting the delivery deadline and transport safety.
We offer you:
domestic and international transport,
domestic and international transport at a controlled temperature,
intermodal transport,
fuel transport.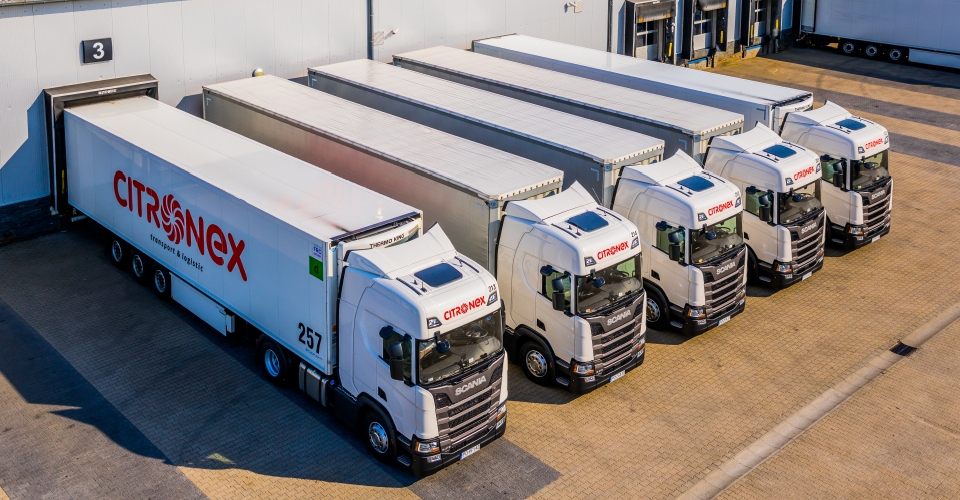 WHY US?
We are distinguished by modern work tools and an individual approach to each client:
transports monitored around the clock allow us to ensure our customers constant control and maximum safety,
thanks to the latest technology and satellite communication, the customer can track the vehicle with its own load on its own screen,
semitrailers are equipped with temperature sensors that alert the driver and forwarder of any change,
the system installed in vehicles allows the driver to scan documents immediately after unloading.
How to become a driver?
The market of transport and forwarding services is dynamically developing and looking for new employees. This also applies to Citronex.
If you have a category B driving license, you are just a few steps away from becoming a professional driver. If you are at least 21 years of age, have passed the medical and psychological tests, you can apply for a driving license category C and then E. After completing the courses, passing theoretical and practical exams, you will gain the right to drive trucks. Remember that you must apply for a Professional Qualification Certificate during C or C + E courses. It is a document authorizing the professional transport of goods and only after receiving it the driver can obtain the code 95 in the driving license.
The last, most important step is to visit the Work with us tab on our website and send the application. After successfully passing the interview and signing the contract, we will provide you with professional training, after which you will become a member of our team and will be able to start independent work.
Step 1
An idea for yourself
"I will become a driver!"
Step 2
Category B driving license
+ medical examination
+ psychological tests
Step 3
Course for driving
license category C + E
Step 4
Theoretical
and practical exam +
Course for certificate of
professional qualification
Step 5
Receipt of driving license category C
+ E + professional qualification certificates (code 95)
from Starost Office
Step 8
Depart your own
Set
step 7
Training
Step 6
I will ask for a job
at CITRONEX +
Interview +
Signing a contract
Flexibility and individual approach to each of your transports are standard for us. We provide you with reliability and constant access to current information on the status of transport. Thanks to the cooperation with us, you can take care of your duties, being sure that your load will arrive safely and at the appointed time.
Our range:
France
United Kingdom
Belgium
Netherlands
Luxembourg
Denmark
Sweden
Italy
Austria
Czechia
Slovakia
Hungary
Romania
Germany
Switzerland
Spain