The greatest success is the fruit of cooperation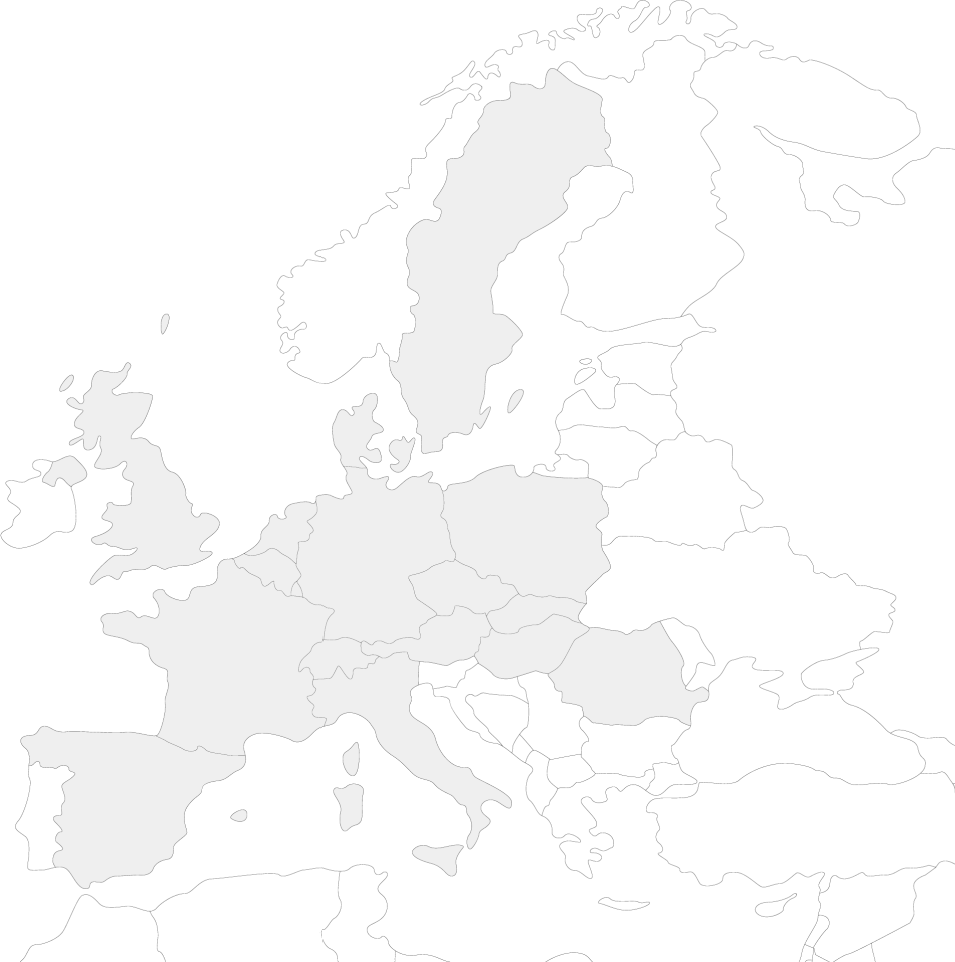 Citronex.
So many possibilities
Citronex. The greatest success is the fruit of cooperation.
Since 1998, we have moved the path from a family business to a team of effective business sub-contractors, setting the highest standards in many diverse industries. We are one of the leading companies in the TSL industry, we are dynamically developing a network of service stations under the brand of Dyskont Paliwowy and the largest network of truck washes in Poland. Our offer addressed to travelers is complemented by Picaro hotels and restaurants located in the vicinity of key communication routes.
Our biggest success is the development of bananas distribution under the Yellow brand, which we deliver daily from the largest ripening centers in Europe to the network of operators on the Polish and European market.
Since 2011, we have been dynamically developing the production and sale of tomatoes. In our greenhouses located in Siechnice, Bogatynia, and soon in Ryczywół near Kozienice, unique Polish tomatoes are grown on the area exceeding 75 hectares. It is the fruit of our passion and modern knowledge.
Nothing is impossible for us and with us.
We are Citronex.

Citronex has been on the market
since 1988

We are a family
company

We employ over
2,000 employees

We operate on
an international scale
Our history
2019
Opening of the fifth petrol station under the brand of Dyskont Paliwowy n Zgorzelec. The station together with the Picaro Restaurant, supermarket, currency exchange office and 4-tunnel truck wash is the largest complex of this type in Poland and the most modern in Europe.

Signing the contract for the purchase of 10 IVECO tractors powered solely by liquefied natural gas LNG and 10 DAF XF 480 tractors.

Launch of the first permanent transport line in Germany – the first set in the colors of Eurotrade 24 GmbH.

Launch of the fruit salad production line in Siechnice near Wrocław under the brand - Yellow To Go!

Signing of the contract for the construction of a new greenhouse in Ryczywol in mazowieckie voivodeship.
2018
Citronex becomes the owner of the largest banana ripening space in Europe!

Opening of the third banana ripening facility in Timisoara, Romania.
2017
Opening of the fourth station under the brand of Dyskont Paliwowy in Stok in lubuskie voivodeship.
2016
The opening of two petrol stations under the brand of Dyskont Paliwowy (in Siechnice near Wrocław and in Lipiany).
2013
Opening, under its own brand, of the first in Poland Dyskont Paliwowy in Zgorzelec.

Start of construction of a complex of modern greenhouses for all year round tomato cultivation near Bogatynia.

Expansion of the banana ripening complex. 32 new chambers are created (140 in total), which enables ripening of 200,000 banana cartons per week.
2012
Expansion of activities by importing and selling other citrus fruits and vegetables, i.e. pomelos, lemons, oranges, mandarins, grapes, tomatoes and cucumbers.

Opening of next restaurant and Hotel Picaro in the dolnośląskie voivodeship at the A4 motorway, near Zgorzelec (Hotels PICARO *** Żarska Wieś North and South) and near Bolesławiec (Hotel PICARO *** Kraśnik Dolny).
2011
Completed construction of the most modern banana ripening complex, which included 60 additional ripening chambers and a warehouse with an area of 10 000 square metres.

Opening of the first Motel and Restaurant Picaro in Stok.
2010
Establishment of the Polskie Pomidory S.A company, specializing in the cultivation of vegetables.

Acquisition of Przedsiębiorstwo Ogrodniczych Siechnice Sp. z o.o., one of the largest Polish greenhouse vegetables producers.
2009
Opening of one of the largest stations in the Statoil network in Poland and Europe, located in Stok, at Route 2 towards the Polish-German border, 54 kilometers from the border crossing in Świecko.
2008
Completion of the construction of another banana ripening complex, which included 60 modern ripening chambers and a warehouse with an area of 10 000 square metres.

Opening of a petrol station under the BP's brand in Mostki, at the national road No. 2 Świebodzin - Świecko, 60 kilometers from the border with Germany.
2006
Construction of the first petrol station in Żarska Wieś.
2005
Opening of the third truck wash in Torzym, located next to the national road No. 2, 35 kilometers from the border crossing in Świecko, consisting of four modern tunnels equipped with automatic washing gates.
2001
Opening of the second truck wash in Lipiany on the A18 motorway.
1998
Opening of the first TIR car wash in Żarska Wieś, 10 kilometers from the border in Jędrzychowice, consisting of three car wash halls, equipped with modern washing equipment and professional tire service.
1997
Signing the first contract for the import of bananas from South America.
1990
Purchase of first cars with temperature control for international transport.
1989
Citronex is established in Zgorzelec - a small company importing citrus fruits.

Beginnings of domestic and international transport.
Mission
We focus on cooperation, responsibility and innovation, developing in further industries to comprehensively meet the needs of our clients. We strive for the highest business efficiency, acting in accordance with the principles of the strategy of sustainable development.
Our Values
Citronex are people who create an efficient business body. We started as a family business and to this day our most important values are respect and trust. In our work, we focus on:
building transparent business relations,
partner cooperation based on two-sided measurable benefits,
stability of operation, which gives a sense of security to our customers and employees.
We support local and national initiatives
Patronage class.
We educate and ensure employment in profession.
In February 2018, Citronex signed a contract with Starostwo Powiatowe and the ZSP im.Emilia Plater, thus realizing the idea of creating a patronage class. Citronex helps educate future mechanic-drivers. Students have the chance to get a special scholarship for academic performance and the acquisition of practical professional skills. The company also provides them with funding for a category B driving course and training alongside experienced experts. Graduates will receive support in acquiring the necessary qualifications for future work and priority of employment in our company.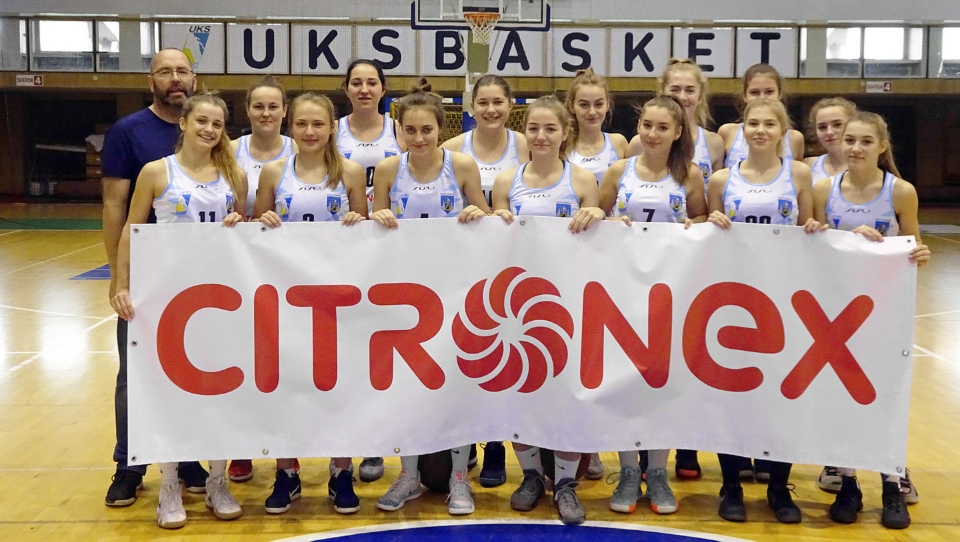 UKS BASKET Zgorzelec.
Rising star of a women's basketball.
We support the local team of extremely promising basketball players.
We are the main sponsor of their activities and we treat every success as a joint achievement. Zgorzelec was famous for the best basketball teams. Now, together with the girls from UKS BASKET and their coach, we are passionately restoring the splendor of Zgorzelec basketball.
This time in a feminine edition. See you in the first league!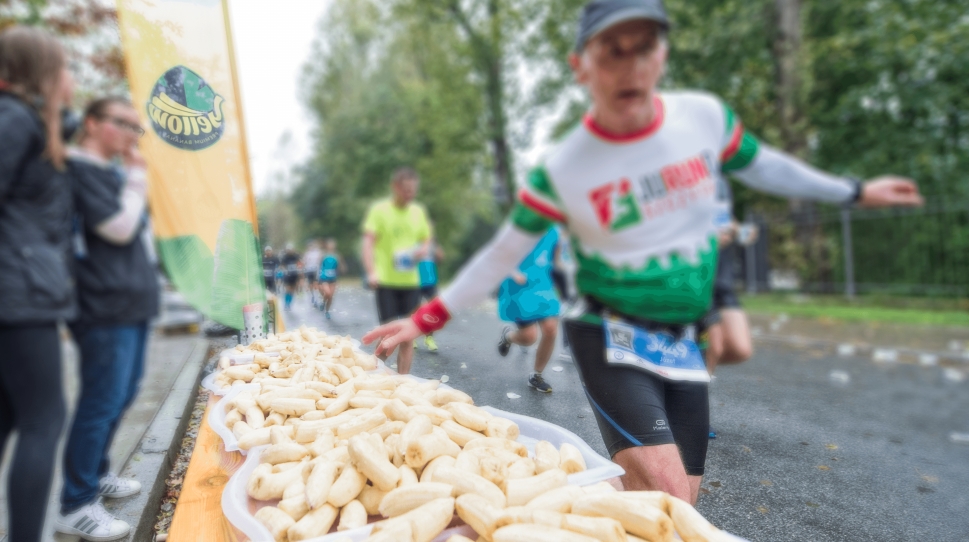 Sports events - Marathones
Citronex supports not only local teams, but also sporting events on a larger scale.
Our brand Yellow is a partner of events such as the PKO Wrocław Half Marathon and PKO Wrocław Marathon and the PZU Warsaw Marathon. In addition to financial support, we organize nutrition points on marathon routes and treat runners to our bananas. Yellow bananas are an excellent source of energy, natural hydration and a dose of potassium, which improves muscle work and prevents cramps. We like sport competition and we care about the condition of our marathon runners.